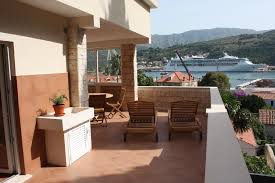 Owl Waterproofing balcony coatings are versatile, highly durable, slip resistant coating solutions perfect for balconies, new roofs and walkways.
Colourful balcony coatings. Our balcony coverings are available in a full range of colours and finishes. A range of aggregates can also be added to your balcony coating that provides you with a hard wearing non-slip finish that is both functional and aesthetically pleasing.
Durable, slip-resistant balcony coverings. Just 1.5mm thickness of coating will provide you with an instant hard wearing, waterproof, oil resistant, impermeable, attractive finish that will be fit for purpose and protect your balcony for many years to come.
Fast-setting balcony flooring. One of the key benefits of our balcony coverings is that once laid, they can be ready to walk on in just 2 minutes. Reducing downtime and disruption and ensuring you get a finish you are proud of and can use instantly - in no time at all.
Download the Lava 20 Brochure & Safety Data Sheet click link below:
Contact us today for more information:
Email:
Phone:
0845 528 1480 (UK)
01 830 22 50 (IRE)