Three component epoxy resin to waterproof both with negative and positive pressure, to be used as osmotic over undergorund walls, to encapsulate rising dampness and to achieve a vapor barrier on wet supports. Can be used on plasters, tiles, concrete and irregular vertical substrates.
Yield:
1.00 kg/m²

Value referred to the application as vapour barrier and as osmotic.
Applied as waterproofing in counterthrust the yield is 2.00 kg/m² - 31.17 ft²/gal.

Drying time:
24h

Value referred to a temperature of 20°C - 68 °F and 40 %relative humidity level.

Application:
Colors:


Available in white and black.

Packaging:

5 kg - 0.86 gal plastic bucket.

10 kg - 1.73 gal plastic bucket.
Epoxy-cement waterproofing characterized by high resistance to negative pressure. Product suitable on tunnels, cellars, basements, garages, elevator shafts, underground rooms and any wet support or surface affected by rising dampness.
It's extreme versatility allows to use it as vapour barrier for wet supports, as encapsulating for rising dampness and saltpeter and as a real waterproofing in counterthrust.
It can be applied by roll, brush or spatula and once dried it can be coated with plasters, smoothers, resins, adhesives, coatings, tiles or paints; because it also acts as an adhesion coadjuvant.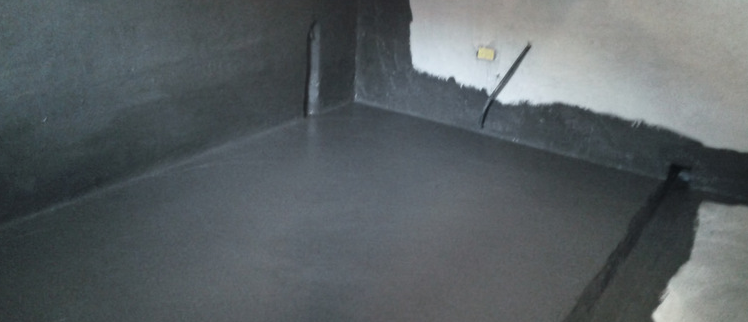 Key benefits:
Resistant up to 9.5 ATM of negative pressure (counterthrust).
No excavation or demolition if applied inside.
It is used as water barrier onto ground walls in Diasen Dehumidifying System (in combination with Diathonite Rinzaffo and Diathonite Deumix – see technical data sheets)
Excellent waterproofing, consolidating and filling abilities.
Multipurpose.
It acts as vapour barrier on concrete supports.
It avoids removal and disposal of old plasters.
Easy to plaster, to paint over and to tile.
Solvent free.
Aspect: Paste
Components: Three-component (A+B+C)
Impermeability: Positive pressure: 9.5 ATM - 132.3 psi
Impermeability: Negative pressure: 9.5 ATM
Adhesion to cementicious support: 2.5 N/mm2 - 362.59 lbf/in2 (good)
Adhesion to tuff: 3.0 N/mm2 - 435.11 lbf/in2 (good)
Adhesion to chipping floor: 1.5 N/mm2 - 217.56 lbf/in2 (good)
Adhesion to expanded polyurethane panel: 1.25 N/mm2 (good)
Adhesion on EPS: 1.5 N/mm2.
Adhesion to glazed ceramic tile: 2.5 N/mm2 - 362.59 lbf/in2 (good)
Adhesion WATstop + Acriflex Winter to polyurethane foam: 1.83 N/mm2 - 265.42 lbf/in2 (good)
Pot Life: 2 hours at 20°C - 68°F and 40% relative humidity level (high temperatures decrease workability time)
Download the Force 10 Brochure click link below
Force 10 Brochure
Contact us today for more information:
Email:
Phone:
0845 528 1480 (UK)
01 830 22 50 (IRE)