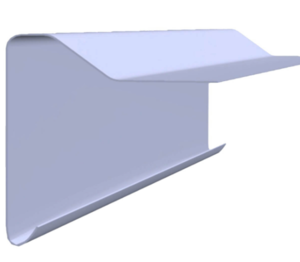 We stock a range of trims to suit every type of flat roof construction.
- Drip edge trims
- Raised edge trims
- Wall fillet pieces
- Corner pieces (internal & external)
- Rolled rib and closure for standing seam effect
​To view and download trim guide please click the link below:
These GRP trims are quick to install and marry perfectly into the Lava 20 system.
Cost effective 3 meter lenghts give a permimeters and corners defintiion and a stylish finish.