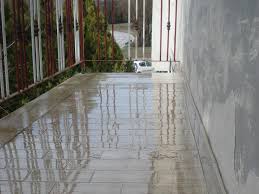 We offer a variety of solutions for waterproofing balconies.
Colour options, Non-Slip, Fast-Cure.
Here you can find a variety of solutions for balcony waterproofing

Balcony being waterproofed with Lava 20 and non slip finish with grey quartz.
Owl Lava 20 is a liquid applied waterproofing system that has a number of top layer finishes including several quartz finishes.