Products/Systems » Basements / Walls / Rising Damp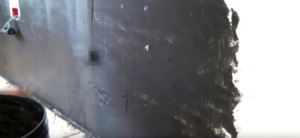 Three component epoxy resin to waterproof both with negative and positive pressure, to be used as osmotic over undergorund walls, to encapsulate rising dampness and to achieve a vapor barrier on wet supports. Can be used on plasters, tiles, concrete and irregular vertical substrates.
Full range of solutions for damp basements, rising damp etc.