Here is a view at all of our Owl Products and general accessories
Owl Lava 20 Dark Grey & Clear Top Coat
Owl Lava 20 Top Coat is used for a finish over Owl Lava 20 and it can improve the style too your roof.
You can apply anti-slip stones over the topcoat for style too.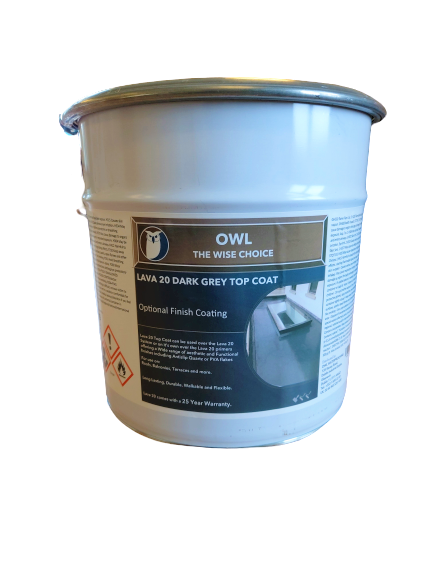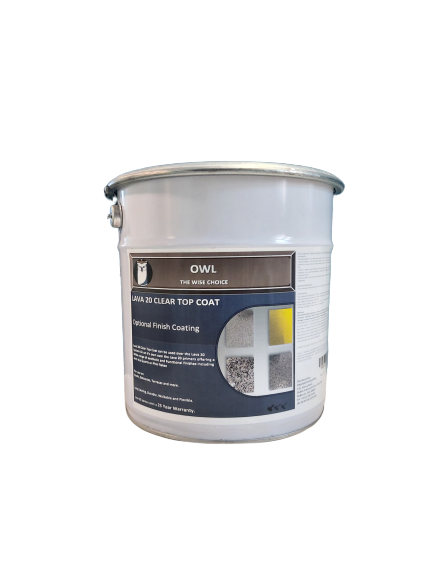 Owl Lava 20 Grey Universal Liquid
Owl Lava 20 is one of our liquid membrane waterproofing roofing system, its is a liquid waterproofing system that is extremely durable, has a fast application, easy to use, flexible, chemical resistant and shock resistant.
Lava 20 liquid waterproofing can be applied on to wood (new builds), felt roofs, asphalt, concrete floors, asbestoes, metal and fiber glass.Lava 20 is CE and BBA certified.
Owl Lava 20 Primers
Before applying Lava 20 you have to first prime your whole working area.
There are 2 different types of primers, Lava 20 Super Quick Primer, Quick Primer