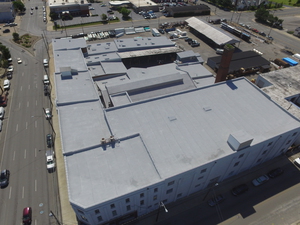 Flat Roofing Waterproofing Systems...Refurb or New-Build.
Each project has its own special needs and we are here to assist and guide you to choose the correct solution.
Flat Roof Refurbishment Systems
Lava 20 Liquid Rubber Waterproofing System is a high quality waterproofing system for all types of flat and low pitched roofs.
Save time, money and waste by bringing that old roof back to life.
All weather, rapid curing, single component polyurethane liquid membrane for waterproofing and protection based on Humidity-Activated-Accelerator, Technology.